In BusinessChat platform, Admin has the permission to deactivate a user account.
To deactivate a user account, follow these steps:
First, you need to access Settings, then click on the Users tab.
Now, you can edit any user settings, click on the pen for the user you want to deactivate his account.
Click on the Deactivate button.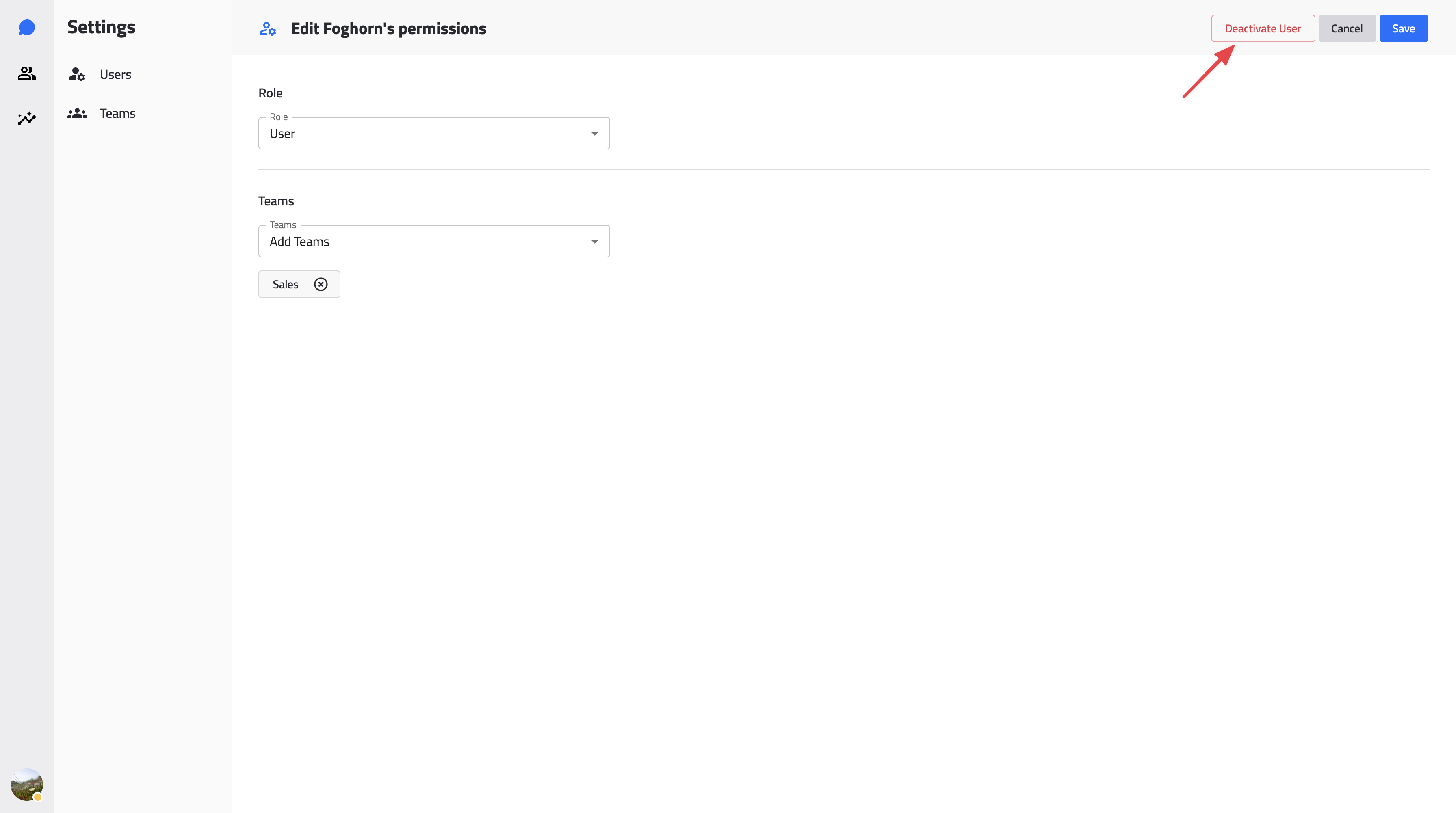 Click on the Save button.
What happens when I deactivate a user account?
You will have an open seat for a new user, so you can invite a new user to access the platform and replace this user whom you have deactivated.
The user will lose access immediately to his account, and he no longer can access his account
Why am only able to deactivate and not delete a user account?

You have a lot of information related to the user account, like his messages and reports. You will lose this information by deleting his account, and your reports won't be accurate.