Users can reassign conversations to themselves, other users, or other teams.
Reassign conversation to yourself or to another user
You can reassign any conversation you have access to, yourself, or another user. Simply click the drop-down list under the assigned user name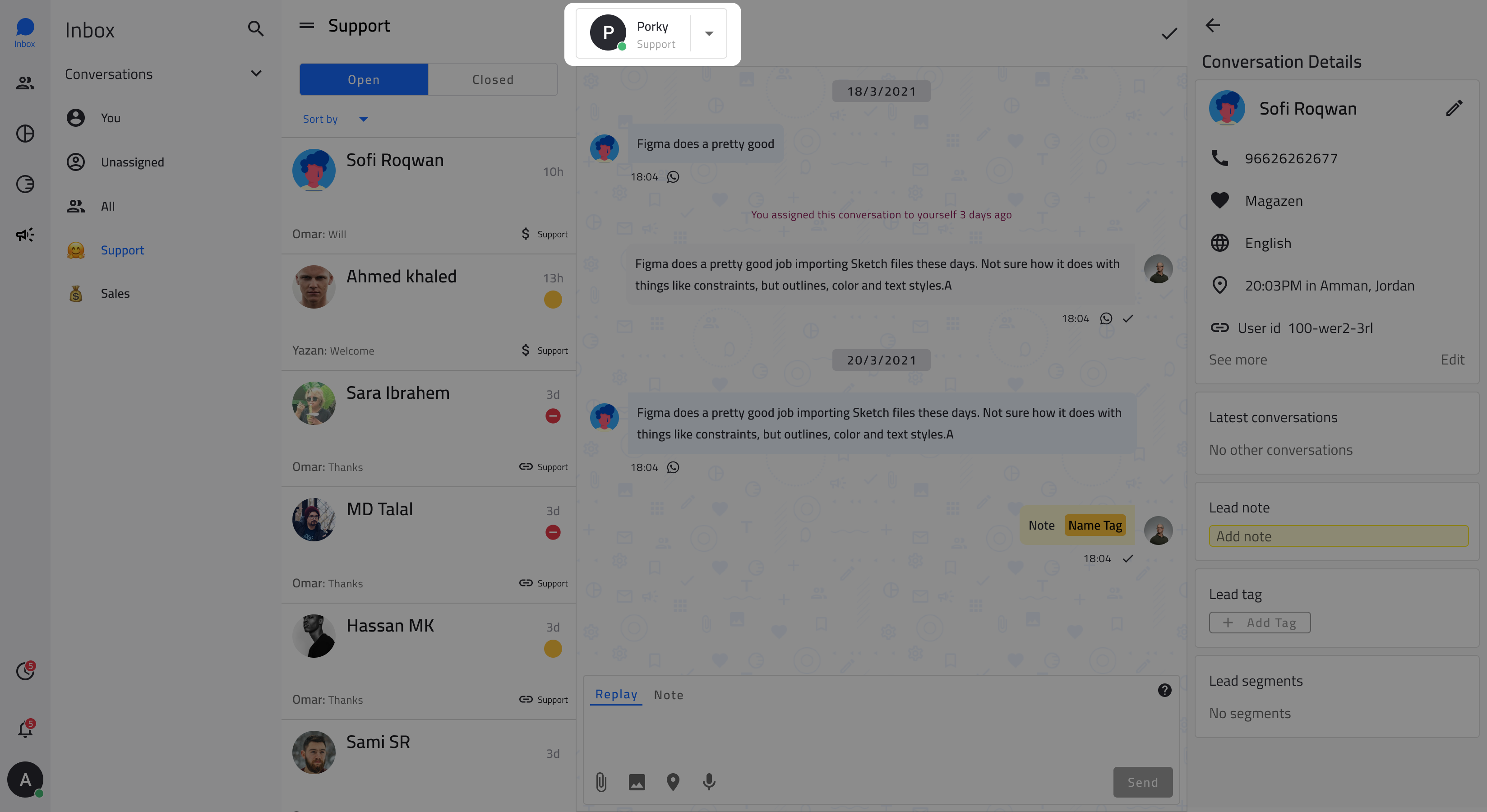 After that, select the user that you want to reassign the conversation to:
Reassign a conversation to another team
In some cases, the service the customer wants is provided by another team, so you may need to move the conversation from one team to another.
To achieve this, just select the team name from the drop-down menu.
When you reassign the conversation to another team, the conversation will be assigned as follow:
If the user is to whom the conversation is assigned to belongs to both teams, the conversation will stay assigned to him
If the user to whom the conversation is assigned does not belong to the new team, the assignment engine will automatically assign the conversation to a user.